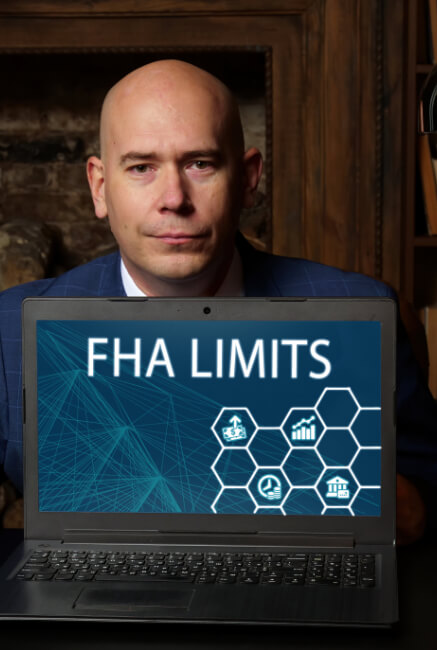 For many, coming up with a 20% down payment can seem like an unachievable goal. Fortunately, the Federal Government has created a program to help: FHA Loans. An FHA Loan is a mortgage which is insured by the Federal Housing Administration. This financial backing helps buyers pay as little as 3.5% down and helps lenders offer loans at great rates with more flexible qualification standards. You can even use state or local government down-payment assistance programs as funding for your down payment. But it does require Private Mortgage Insurance, which makes the monthly payment higher.
Qualifying
FHA loans allow many people, who are otherwise unable, to access loans, but there are still a few requirements for approval. In order to qualify for a mortgage with 3.5% down, you will need a credit score of 580 or higher. If your credit score is between 500 and 580 you will need 10% down. Unfortunately, if you credit score is under 500, you will likely not qualify, although there is a chance the FHA will make an exception. We can help you try.
Rates & Closing Costs
In addition to title, appraisal, and other closing costs, there will be a 1.75% mortgage insurance payment, which can be included in the loan amount. Some FHA loans allow buyers to roll their closing costs into the borrowed amount. That helps to further reduce the cash needed up front, but could result in a higher rate. During the life of the loan, the Private Mortgage Insurance premiums, which allow borrowers to provide such small down payments, range from 0.45% to 0.8% of the depending on the length and size of the loan.

How Can We Help
At McLellan Financial Mortgage, we have access to a wide range of lenders, which gives you more choices. Many banks won't get involved with FHA loans because of the additional paperwork involved with federal programs. Over the last 15 years, we've financed over a hundred FHA loans and can do the same for you. Because at McLellan Financial Mortgage, we do more than close loans. We open doors.
As Little as 3.5% Down
If you've got your hear set on a home, but don't have the down payment to meet bank requirements, an FHA Loan may be the right solution for you.