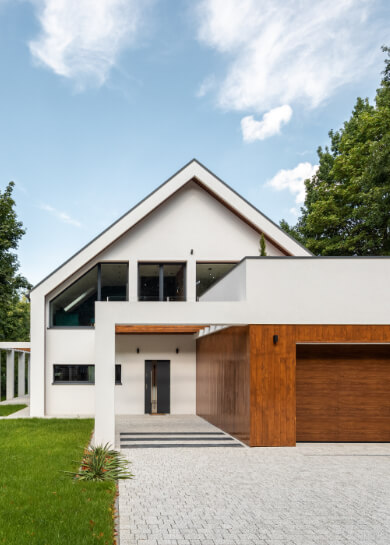 Purchasing an investment property is an exciting venture. Congratulations on taking the important step of researching your mortgage options. There's a lot to know about an investment property mortgage, including some differences from primary home financing. Make sure you've got a great business plan put together so you know what kind of rental income you're expecting or what kind of resale value you hope to get out of a flip. That will help you determine what kind of price range you can afford.
More Money Down
When it comes to investment properties, banks usually require that buyers put more money down than on a primary residence. While the mortgage of a primary residence is likely paid for by your salary, an investment property's mortgage is intended to be paid out of rental income or expected resale profits. And while no one's salary is guaranteed, banks consider it to be more reliable than the projected cash flow of a real estate venture, especially if you don't have a long track record in the business.

How Can We Help
At McLellan Financial Mortgage, we have access to a wide range of lenders, which gives you more choices. While most banks require 20% or more down on an investment property, we can secure financing with as little as 10% down. That gives you more flexibility to start your real estate business with a smaller capital investment or use your cash for renovations. We have helped many people buy investment properties and we can help you too. Because at McLellan Financial Mortgage, we do more than close loans. We open doors.
Make Your Investment Work for You
Your investment property should work for you. Our special Investment Property Mortgage loans could help put you in control to start earning extra income sooner.